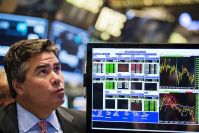 WTI crude oil has been consolidating slightly below $ 43 per barrel throughout the trading week. The rise in prices continues to be constrained by fears about the prospects for global economic growth, especially in light of the gloomy rhetoric of the American regulator, which noted on Wednesday that significant downside risks persist.
Recall that the published minutes of the Fed showed the concern of the American central bank about the consequences of the coronavirus pandemic and their negative impact on the national economy. According to the regulator, the pace of US economic recovery slowed last month, which is confirmed by the latest reports. On the eve of the US Department of Labor announced an increase in the number of initial applications for unemployment benefits in the week of August 9-15 by 135 thousand to 1.1 million (adjusted for seasonal factors). Economists had expected the number of initial filings to decline.
It should be noted that the number of applications remains much higher than after the financial crisis of 2008 or at any other time in the entire history of recording the relevant data. Even with the rise in employment in recent months, millions of Americans remain unemployed, and businesses continue to cut jobs, according to initial applications. While Congress and the White House are unsuccessfully negotiating a new fiscal stimulus package that many economists believe should have been passed by now, there is a growing threat that the economic recovery will slow down again.

The deteriorating economic environment in the United States clearly demonstrates the fragility of the American economy and continues to suppress demand for hydrocarbons. Investors are also concerned that OPEC and Russia will ramp up production whenever there are signs of a recovery in demand, leading to additional boost in supply, preventing prices from rising well above $ 45 a barrel, where they have remained since early July. Over the coming weekend, traders will be on the lookout for tropical storms due to head for the Gulf of Mexico next week. If supply disruptions can be avoided, the initiative in the oil market could go to sellers.

WTI SellLimit 43.10 TP 40.10 SL 43.70
Analytical reviews and comments to them reflect the subjective opinion of the authors and are not a recommendation for trading. Author Artem Deev is a trader analyst at AMarkets . The social network of traders is not responsible for possible losses in case of using the review materials