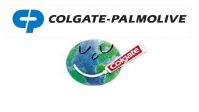 What promotions can you earn today! Trading idea for foreign investors 03/04/2021 to invest in shares of Colgate-Palmolive Company (NYSE)
Colgate-Palmolive Company stock analytics based on modified wave analysis, support and resistance levels, and price channels. #CL
The general trend of Colgate-Palmolive Company shares is upward. A Bullish Divergence is forming on the Awesome Oscillator, and the Stochastic Oscillator signals that Colgate-Palmolive Company shares are oversold.
Stock Investment Trading Idea:
Investors should buy Colgate-Palmolive Company (NYSE) today on the formation of an upward wave structure, where wave (A) breaks through the sloping channel of the downward structure.
Stop Loss below the local minimum.
Target levels - 80.00; 86.18.
Analytics Grand Capital
Analytical reviews and comments to them reflect the subjective opinion of the authors and are not a recommendation for trading. Forex Special is not responsible for possible losses in case of using the review materials.
FOREX FORECAST → Artem Deev's trading ideas for November 14, 2017
Investments → Short Term FX Trading Idea GBP / JPY - Long Play: Bounce Off Trend Line
FOREX FORECAST → Trading ideas of traders 10/04/2017
News → Forex Medium Term Trading Idea: EUR / JPY is a bull run
Investments → Short-term trading idea FX USD / JPY - bullish play: a rebound from the lower boundary of the "C-C" channel is possible