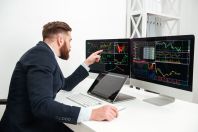 We recommend you take a closer look at the USDJPY currency pair. By 10:00 Moscow time on Thursday, the US currency against the yen is quoted at 107.72, while maintaining the potential for further recovery.

Last night, the minutes of the last meeting of the US Federal Reserve held on April 28-29, during which the Fed management decided to leave interest rates unchanged at a level close to zero, until they were confident that annual inflation would return to the attention of traders, were presented to the attention of traders. target of 2% and lower unemployment to levels preceding the pandemic.
It is worth noting that the leaders of the US Federal Reserve last month with growing concern watched the economic consequences of the coronavirus pandemic, which led to a sharp increase in unemployment and the freezing of business activity in many industries. Against this background, traders suggested that the regulator could take unprecedented measures of monetary support for the economy. However, Jerome Powell said last week that the central bank was not considering lowering interest rates below zero. In October last year, the Federal Reserve Market Open Market Committee announced that it would not support the introduction of negative rates, as this measure led to conflicting results in Europe and Japan, and the central bank believes that this could negatively affect lending.

In contrast to the Fed's wait and see attitude, the Japanese regulator seems to be in a situation where it is no longer possible to postpone additional stimulation. In particular, the Bank of Japan plans to hold an emergency meeting in the morning of May 22. Market participants believe that tomorrow the central bank of Japan may report an increase in the quantitative easing program, as well as a reduction in the key interest rate, even though it is already in negative territory. When this scenario is realized, the Japanese yen runs the risk of being under great pressure, which will be another reason for maintaining the growing dynamics of the USDJPY pair.
USDJPY BuyLimit 107.50 TP 108.60 SL 107.10
Analytical reviews and comments on them reflect the subjective opinion of the authors and are not a recommendation for trading. Posted by Artem Deev Trader Analyst at AMarkets . The social network of traders is not responsible for possible losses in case of using review materials