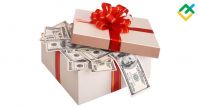 You have to pay for everything. If the Fed claims that additional tax breaks will be required to reduce unemployment from its potential peak of 20% to 9-10%, then why shouldn't the central bank give a gift to the US economy in the form of lower federal funds rates below zero? Donald Trump spoke about such a gift, and the market is more concerned about his comments than the statement by FOMC officials about the dangers of negative borrowing costs. History shows that the Federal Reserve ultimately did what the White House owner wanted.
A medicine can actually be more dangerous than the disease itself, because when the interest rate on federal funds falls below zero, not only investors and banks, but also the huge industry of money market funds will suffer. Nevertheless, not all adhere to this opinion. For example, JP Morgan, nodding to the experience of the ECB, believes that a moderate reduction in borrowing costs in the negative area will do more good than harm. The positive from weakening financing conditions and the reduction of fragmentation in Europe outweighs the negative from reduced activity in the interbank market.

Let's not forget that the States need to finance the costs of a colossal bond issue. In the 12 months, including April, the US budget deficit grew to $ 1.935 trillion, and the Treasury plans to issue treasuries of $ 3 trillion in the second quarter and $ 4.5 trillion in the fiscal year 2019/2020. If you make buyers pay these debts, it will be a real gift for the American economy. At the same time, the dollar will weaken, which in the long run will experience problems with both enormous debt and excessive inflation of the Fed's balance sheet.
The dynamics of central bank balances
Source: Financial Times.

Если Конгресс готов следовать призывам Федрезерва об увеличении фискального стимула (демократы в Палате представителей подготовили проект о дополнительной поддержке экономики на $3 трлн), то готов ли центробанк ответить любезностью на любезность? Больше всего меня в этой истории смущает поведение Дональда Трампа, который ранее не жалел денег для разгона ВВП до 3%, руководствуясь принципом «после меня хоть потоп», а сейчас говорит, что не следует раздавать доллары неэффективно управляющим своим хозяйством штатам и затягивает переговорный процесс. Неужели это произошло из-за того, что предложение сделали не республиканцы, а демократы?

Be that as it may, but rumors about the Fed's negative rates were not enough to drown the US dollar. The EUR / USD Bears quickly came to their senses after, due to national security concerns, the White House owner forbade the main state federal pension fund, which manages about $ 600 billion, to invest in Chinese shares. The ax of war in Washington and Beijing has not yet been buried in the ground, which, coupled with concerns about the second wave of the epidemic, seriously scared the S&P 500. The collapse of the stock index at the close of trading on May 12 set up the euro bandwagon. The inability of the latter to stay above $ 1,084-1,0845 may turn into problems for the "bulls".
LiteForex analytics Dmitry Demidenko
Similar articles:
Articles → The ECB has cornered the euro. The central bank is not going to refuse negative rates
Articles → Dollar misses poker. Mutual increase in US and EU duties will cost the world economy
News → US dollar continues to decline for the third week in a row
News → US Dollar Falls After Publication of Consumer Confidence
News → The American currency received support from the publication of weak statistics from the eurozone