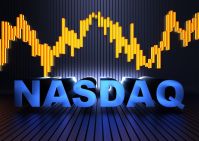 The American stock market started the week on a positive note. The optimism surrounding the spread of COVID-19 vaccines appears to have been stronger than concerns about the continuing rise in the number of cases. Expectations for Biden's inauguration are also fueling market interest today. Since the opening of the day, the Nasdaq100 index has added 0.13% and is quoted at 13100, just a few points from the new historical high.
Biden's inauguration will begin in Washington at noon local time. Security measures in the US capital have been significantly increased. Earlier, Biden presented a $ 1.9 trillion anti-crisis plan designed to help Americans weather the economic fallout from the pandemic. On the eve of the former head of the US Federal Reserve Janet Yellen, Biden nominated for the post of Treasury Secretary, speaking before the financial committee of the Congress, also noted that the United States risks getting a longer and more painful recession if lawmakers do not approve of additional assistance and do not take larger measures to stimulate the economy ... The promotion of the state aid package will be the first test for Biden as president of the United States. On the other hand, given that the Democrats have managed to garner sufficient support in both houses of Congress, one can almost certainly say that every economic initiative by Biden will definitely get the green light. Market participants buy American indices just on the expectation that "helicopter" money will become synonymous with the political course of the newly elected Democratic Party in the United States.

In addition to new incentives, investors also continue to analyze the flow of corporate reporting. Morgan Stanley shares rose 2.2% in premarket trading on a strong quarterly report. Procter & Gamble shares rose 1.2% after the company reported higher sales in the last quarter. UnitedHealth fell 1% after the company reported a decline in earnings. Netflix jumped 13% on reports that the service has surpassed 200 million subscribers. Given the prevailing optimism in the markets, the Nasdaq100 index may target movement to the 13,300-point region.
Nasdaq100 BuyLimit 13100 TP 13500 SL 13000
Analytical reviews and comments to them reflect the subjective opinion of the authors and are not a recommendation for trading. Author Artem Deev is a trader analyst at AMarkets . The social network of forex traders is not responsible for possible losses in case of using the review materials

The content of this article is the solely private opinion of the author and may not coincide with the official position of the Forex social network Special . The materials published on this page are provided for informational purposes only and should not be construed as investment advice or advice for the purposes of Directive 2004/39 / EC.