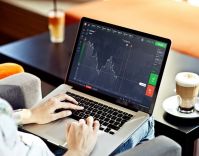 Brent crude oil continues to consolidate alongside support of $ 30 per barrel. According to the results of yesterday, the cost of Brent fell by 1.5% to $ 29.89. Inside the day, buyers tried to consolidate their positions using support from Saudi Arabia's intentions to further reduce oil production, however, fears of falling demand amid the vague prospects for a global economic recovery kept sellers in the lead.
On the eve of the Saudi news agency reported that the Minister of Energy of Saudi Arabia ordered Saudi Aramco in June to reduce oil production by another 1 million barrels per day, which will bring the total reduction to 4.8 million barrels per day from the April level. Thus, in June, Saudi Arabia will produce 7.5 million barrels per day. It is worth noting that the information on an additional voluntary reduction in production did not impress the market, as it became the expected response to the insufficient implementation of the agreement by OPEC ++ partners. Kuwait's oil minister also said Monday that they were ready to support Saudi Arabia's efforts to restore oil market balance and voluntarily reduce production in June by another 80,000 barrels per day. The sluggish reaction of the market proves once again that the excess supply in the market as well as a drop in demand due to the coronavirus pandemic, remain a problem that cannot be solved by an additional reduction in production by 1.1 million barrels per day. Despite the fact that oil consumption has begun to increase in recent weeks, analysts fear that demand may decline later this year amid a second wave of growth in the number of coronavirus infected worldwide.
The pressure on oil is also exerted by a reduction in vacant hydrocarbon storage capacities. In April, the overstocking of oil storage facilities caused a decrease in the price of May WTI oil futures to $ -37.63 per barrel. Market participants fear that a similar situation could happen at the end of this month, when the June futures will be expanded. Given the above, we recommend holding short positions in oil.

Brent SellStop 29.40 TP 25.70 SL 30.10
Analytical reviews and comments on them reflect the subjective opinion of the authors and are not a recommendation for trading. Posted by Artem Deev Trader Analyst at AMarkets . The social network of traders is not responsible for possible losses in case of using review materials
Similar articles:
FOREX FORECAST → How to make money in the foreign exchange market today? Trading ideas for traders 06/19/2019 - ECB against the expensive euro!
News → Forex - how much can you earn? An example of earning in the foreign exchange market (from October 5 to October 9, 2015) for the EUR / USD pair?
FOREX FORECAST → How to make money on forex today? Trading ideas for traders 06/18/2019: The Australian was sent to a protracted peak.
FOREX FORECAST → How to make a trader today? Trading ideas 06/13/2019: Oil presses on the "Canadian"
FOREX FORECAST → How to make money for a trader today Trading ideas 06/04/2019: ERU / USD - there is a chance to sell more