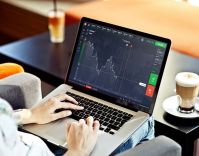 Brent crude during the trading session on Monday rose by 3.6%, completing trading at $ 41.77 per barrel. Market participants continue to ignore reports of a worsening epidemiological situation in the world, counting on a further recovery of world economic activity.
The total number of coronavirus infections in the world over the weekend exceeded 10 million people, and the number of victims - 500 thousand people. The authorities in Florida, Texas, California, and Arizona, the states that account for the majority of new infections, have imposed new restrictions and delayed plans to further lift quarantine measures. This morning, China reported 19 new cases of coronavirus on the mainland versus 12 a day earlier. In general, in recent months, China has successfully "smoothed out the curve," however, this follows from news that recent outbursts in Beijing have made authorities fear the second wave. Prior to the recent outbursts in the Chinese capital for 57 days, not a single case of infection was recorded. The incidence rate also continues to rise in Brazil, India and South Korea. In Australia, 78 new cases have been reported so far.
The increasing spread of COVID-19 poses a serious threat to global economic recovery, without which oil demand will remain depressed. Oil market prospects are also overshadowed by the resumption of US oil production. In particular, American manufacturers last week increased production for the first time in 14 weeks. Production increased from 10.5 million barrels per day to 11 million barrels. In addition, according to Baker Hughes, published last Friday, the number of oil rigs in the United States fell by only one unit per week to 188, which indicates a high probability of soon reaching the bottom.

Given the above, the general fundamental background clearly indicates a high probability of resumption of sales in the hydrocarbon market. Additional triggers for such dynamics before the end of this week may be the strengthening of the dollar, as well as another report from the Energy Information Administration, which is likely to report another week of growth in US oil reserves.

Brent SellLimit 42.00 TP 39.50 SL 42.70
Analytical reviews and comments on them reflect the subjective opinion of the authors and are not a recommendation for trading. Posted by Artem Deev Trader Analyst at AMarkets . Forex social network is not responsible for possible losses in case of using review materials
Similar articles:
News → Forex - how much can you earn? An example of earning in the foreign exchange market (from October 5 to October 9, 2015) for the EUR / USD pair?
FOREX FORECAST → How to make a trader today? Trading ideas 06/13/2019: Oil puts pressure on the "Canadian"
FOREX FORECAST → How to make money on forex today? Trading ideas for traders 06/18/2019: The Australian was sent to a protracted peak.
FOREX FORECAST → How to make money in the foreign exchange market today? Trading ideas for traders 06/19/2019 - ECB against the expensive euro!
FOREX FORECAST → How to make money for a trader today Trading ideas 06/04/2019: ERU / USD - there is a chance to sell more