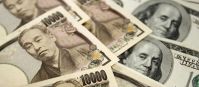 USD / JPY is growing during the trading session on Wednesday. Since the opening of the day, the American currency has added 0.25% against the yen and is quoted at 105.89. The dollar was supported by the intention of US President Donald Trump to suspend the process of discussing new stimulus measures for the economy. Earlier, expectations of new incentives from Congress were the main reason for the fall in the US currency.
Market participants continue to closely monitor the situation around the US elections. Recent polls show that Biden's lead over Trump is widening, and he could win a landslide victory over the incumbent in November. Some analysts point out that this information is helping the markets grow. In recent weeks, investors have worried about the scenario of victory of one candidate or another with a minimal advantage: such a delicate situation would promise litigation and a prolonged period of uncertainty. On Monday, Trump, who has been treated for Covid-19 in hospital for three days, returned to the White House. Trump's illness has jeopardized his campaign and added uncertainty to the appointment of a new Supreme Court justice. Senate Majority Leader Mitch McConnell canceled the scheduled vote, after several Republican senators were diagnosed with COVID-19. At the same time, he added that hearings on the approval of Amy Connie Barrett's candidacy should begin on schedule, October 12.
Despite the current recovery of the USD / JPY pair, its further growth may be limited by the soft rhetoric of the head of the US Federal Reserve, Jerome Powell, as well as Trump's statements about his readiness to submit to Congress a bill on direct payments to the unemployed of $ 1200. The US Federal Reserve Chairman noted yesterday that the process of recovery in the American economy is far from over and there are still significant downside risks on the market, not least associated with the increase in the incidence of coronavirus. Considering the above, we recommend using the current growth of the USD / JPY pair for more profitable sales.

USD / JPY SellStop 105.60 TP 104.10 SL 106.10
Analytical reviews and comments to them reflect the subjective opinion of the authors and are not a recommendation for trading. Author Artem Deev is a trader analyst at AMarkets . Forex social network is not responsible for possible losses in case of using the review materials