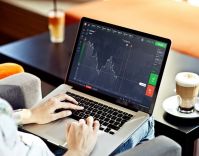 The US dollar index (DXY) in trading on Wednesday maintained recovery momentum, closing the session at 94.40. Market participants associate the strengthening of the dollar to a two-month high with an increased demand for defensive assets amid a worsening situation with the coronavirus in the world.
Recent reports show that the rebound in coronavirus infection has negatively impacted the service sector in Europe, the United States and Asia. The IHS Markit indices showed that the end of the 3rd quarter for the global economy was unfortunate. Macroeconomic statistics, as well as the pace of global economic recovery, indicate that global GDP is unlikely to return to pre-crisis levels until a publicly available COVID-19 vaccine is available.
The dollar is also supported by the delay in Congress to agree on a new package of fiscal stimulus. Earlier, the US House of Representatives passed a short-term spending bill that will provide the government with funding by December 11 and will likely avoid a partial suspension of its work after the budget expires next Thursday. This week, the focus of US lawmakers has been on filling a vacancy in the US Supreme Court following the death of Ruth Bader Ginsburg, rather than seeking a compromise on a second bailout. Speaking to Congress, Fed Chairman Jerome Powell reiterated that new fiscal stimulus is vital to the American economy, as it will allow the central bank to achieve its goals faster.

Powell's final speech to Congress will take place today at 5:00 PM UTC. Nothing new is expected from the Fed chairman, however, another call to legislators to hurry up with the adoption of new fiscal stimulus measures may be enough to stop the further recovery of the USD (DXY) index. In any case, traders believe that the index is unlikely to succeed above 95.00.
#DXY SellStop 94.20 SL 94.80 TP 92.10
Analytical reviews and comments to them reflect the subjective opinion of the authors and are not a recommendation for trading. Author Artem Deev is a trader analyst at AMarkets . Forex social network is not responsible for possible losses in case of using the review materials