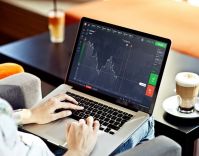 Brent crude oil ended the trading session on Monday with growth to $ 42.86 per barrel. The prices were supported by a general improvement in market sentiment amid hopes for new economic stimulus measures. First of all, market participants continue to follow the discussion by American lawmakers of the next package of anti-crisis measures designed to mitigate the negative impact on the national economy of the second wave of the coronavirus pandemic. On Monday, according to Johns Hopkins University, the number of new infections worldwide reached 31.1 million. The number of deaths was 998 thousand.
Previously, oil prices were falling due to concerns about COVID-19, when it became clear that the rise in oil prices in the 4th quarter will be hampered by the uneven recovery of the global economy. Russian Energy Minister Alexander Novak over the weekend during a teleconference with colleagues from the G20 noted that "the demand for oil has stabilized in recent months, but it is possible that it may decline, which could be up to 10%." This was reported by Reuters. According to the minister, "the demand for oil may fall if the second wave of the pandemic leads to the re-introduction of quarantine measures."
One of the factors behind the rise in oil prices can also be attributed to the weakening of the dollar amid uncertainty around the US presidential elections in November. A key event that could affect market sentiment will be a televised debate scheduled for Wednesday between US President Donald Trump and Democratic candidate Joe Biden. A successful speech by the current US president could bolster market optimism and trigger additional dollar sell-offs. In this scenario, the oil market will maintain its recovery dynamics. Recall that a weak dollar makes oil more affordable for buyers, which has a positive effect on demand. On Wednesday, traders will be presented with data on changes in US oil inventories. In case of another decline, Brent will have one more reason to continue its growth.
Brent BuyStop 42.80 TP 44.50 SL 42.20
Analytical reviews and comments to them reflect the subjective opinion of the authors and are not a recommendation for trading. Author Artem Deev is a trader analyst at AMarkets. Forex social network is not responsible for possible losses in case of using the review materials
Similar articles:
FOREX FORECAST → How to make money on Forex today? Trading ideas for traders 06/18/2019: The Australian was sent to a protracted peak.
News → Forex - how much can you earn? An example of making money in the foreign exchange market (from October 5 to October 9, 2015) for the EUR / USD pair?
FOREX FORECAST → How to make money in the foreign exchange market today? Trading ideas for traders 06/19/2019 - ECB against expensive euro!
FOREX FORECAST → How to make money for a trader today? Trading ideas 06/13/2019: Oil puts pressure on the "Canadian"
FOREX FORECAST → How to make money for a trader today? Trading ideas 06/04/2019: ERU / USD - there is a chance to sell more expensive