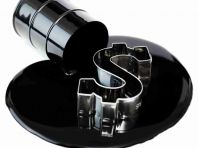 Brent crude ended Monday's trading session with a rise, recovering 1.1% to $ 43.83 a barrel. Oil quotes continue to support hopes for a further recovery in demand after the release of fairly good reports on business activity in the Eurozone and the United States.
The data showed that manufacturing activity in the US rose in July, indicating that the sector is still on track to recover. In particular, the index of purchasing managers of the Institute for Supply Management increased in July to 54.2 points against 52.6 points fixed in June. Economists had forecast 53.8. A reading above 50 indicates an increase in activity. Markit's final purchasing managers' index (PMI) also rose at 50.9 in July, up from 49.8 in June. The slight increase in activity during the reporting period was due to the first increase in production and new orders in five months, which, in turn, was caused by higher demand in the domestic market. Similar progress was recorded in the manufacturing sector of the currency block. IHS Markit Raises Eurozone PMI To 51, 8 versus preliminary estimate of 51.1. In June, the index was 47.4. As with business activity in the US, Eurozone PMI values ​​above 50 indicate industrial growth from the previous month.
The idea of ​​a further recovery in demand was also supported by reports that approximately 47 thousand new cases of coronavirus infection were recorded in the United States on Monday, which is the minimum daily increase in a month. This news background completely neutralized the fears about the increase in oil production by the OPEC countries and Russia, which are gradually abandoning the previously set quotas for total production. The next important event for the oil market will be data on changes in US oil reserves, which will be released on Wednesday. In case of another decline in reserves, Brent quotes may test the resistance of $ 45 per barrel.
Brent BuyLimit 43.50 TP 45.50 SL 43.10
Analytical reviews and comments to them reflect the subjective opinion of the authors and are not a recommendation for trading. Author Artem Deev is a trader analyst at AMarkets . The social network of forex traders is not responsible for possible losses in case of using the review materials
Similar articles:
FOREX FORECAST → How to make money for a trader today? Trading ideas 06/13/2019: Oil puts pressure on the "Canadian"
News → Forex - how much can you earn? An example of making money in the foreign exchange market (from October 5 to October 9, 2015) for the EUR / USD pair?
FOREX FORECAST → How to make money in the foreign exchange market today? Trading ideas for traders 06/19/2019 - ECB against the expensive euro!
FOREX FORECAST → How to make money for a trader today? Trading ideas 06/04/2019: ERU / USD - there is a chance to sell more expensive
FOREX FORECAST → How to make money on Forex today? Trading ideas for traders 06/18/2019: The Australian was sent to a protracted peak.