Forex forecast and recommendations today 07/15/2020: EUR / USD - excess dollar liquidity, GBP / USD - correlation of the pound and oil, USD / JPY - a positive start to the corporate reporting season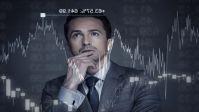 Forex forecast EURUSD today 07/15/2020

US bankers no longer apply to the Federal Reserve for short-term refinancing. The last 7 days, REPO auctions are recognized as not held due to the lack of bids - this is the maximum period this year. For the dollar, this is negative, because it signals an excess of dollar liquidity in the banking system. The US Federal Reserve will buy back $ 3.62 billion of treasury bonds today. Tomorrow, the Fed's operations will be three times less and against this background, it can be expected that tomorrow investors can begin to take profits on the "longs". Additional support for the euro will have a positive trend in the gold market, since both assets have historically correlated with each other. Investors continue to increase the "longs" for the yellow metal, as the world's leading Central Banks are actively increasing monetary emissions.

EURUSD recommendation: Buy 1.1380 / 1.1356 and take profit 1.1430

Forex forecast GBPUSD today 07/15/2020

For the GBPUSD pair, we are opening Buy positions in the expectation of a continuation of the uptrend, which began on June 29th. The debt market has seen an increase in the yield spread of 10-year UK and US government bonds, which will positively affect pound quotes. The uptrend in the oil market cannot be ignored, since the pound has historically correlated with oil prices. According to OPEC, the production of cartel countries in June amounted to 22.27 Mb / d, which is 1.89 Mb / d. below the levels of May and 8.224 Mb / d. less April production levels. The oil cartel expects an increase in the consumption of oil products in the next twelve months, which will positively affect oil quotes.

GBPUSD recommendation: Buy 1.2555 / 1.2535 and take profit 1.2604
The dollar yen forecast USDJPY today 07/15/2020

The US corporate reporting season kicked off on a positive note. The largest US banks JPMorgan and Citigroup pleased investors with positive data on revenue and net profit for the second quarter - the figures significantly exceeded market expectations. Both banks cope well with the aftermath of the COVID-19 pandemic. Initially, the market expected weaker results from credit institutions. A good signal for the US stock market and the USDJPY pair, as these instruments historically correlate with each other.

USDJPY recommendation: Buy 107.15 / 106.95 and take profit 107.45
FreshForex analytics