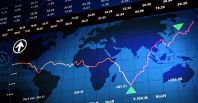 Events to watch out for today:
15.30 Moscow time USA: Non-farm employment change for June.

The euro against the dollar forecast EURUSD today 02/07/2020

The ISM Manufacturing PMI index published the day before indicates a recovery in the US economy. The indicator overcame the 50% mark for the first time in the last three months. An ISM press release noted that a 52.6% PMI corresponds to a 2.9% GDP growth. Although the employment component has grown, it has not been able to exceed the level of 50%. If we add the output of moderately positive employment data from ADP, today's report on Non-Farm will not be able to please investors with strong data. On the eve of the American corporation Pfizer reported that the experimental vaccine against Covid-19 was successfully tested on 24 patients during the first phase of clinical trials. The company is moving to the second phase of research. There are only three phases and if this vaccine is viable, then it will begin to be used after about six months. Investors were optimistic about this news and began to actively sell the dollar against most currencies. Today, traders should wait for the continuation of the downtrend in the dollar.

EURUSD recommendation: Buy 1.1246 / 1.1220 and ta ke profit 1.1306

Forex forecast GBPUSD today 02/07/2020

On Wednesday, Germany assumed the chairmanship of E.S. for a six-month period. A. Merkel held talks with B. Johnson and expressed hope that all problems with Brexit will be resolved before the end of this year. The debt market reacted positively to this news: the yield on 10-year UK government bonds shows good growth compared to its counterparts from the United States and Germany. The pound may be further supported by the oil market, where an uptrend continues, as GBPUSD correlates with #BRENT. The US Department of Energy has reported a reduction of 7.19 million in oil reserves. barrels., which significantly exceeded market expectations.

GBPUSD recommendation: Buy 1.2465 / 1.2447 and take profit 1.2519
Dollar yen forex forecast USDJPY today 07/02/2020

Investors are returning to the US stock market, which may support USDJPY, as the currency pair has historically correlated with the index # SP500. A positive ISM report on business activity in the American industry, along with news about the successful testing of the coronovirus vaccine, encouraged investors to purchase corporate shares. On the other hand, investors are actively selling the dollar, which will negatively affect the value of this currency pair. Lower interest rates on dollar loans at the interbank market forces traders to get rid of the American currency.

USDJPY recommendation: flat 107.00 -10 7.70
FreshForex analytics