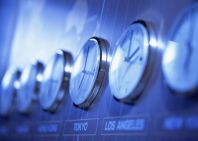 Events to watch out for today:
15.30 Moscow time USA: Change in the volume of orders for durable goods in May.

Forex forecast EURUSD today 06/25/2020

The IFO business climate index, calculated on the basis of a survey of German companies, rose from 79.7 to 86.2 points in June. The German economy is recovering from the recession caused by COVID-19, however, the IFO institute speaks rather optimally of optimism. Donald Trump apparently does not like the quick recovery of the German economy and his closest ally Robert Lightheiser on Wednesday said that the United States could introduce duties on a number of goods from Germany, as well as France and the UK. The United States is currently continuing negotiations with the EU on a trade agreement and is threatening to introduce duties if they are not satisfied with the final version of the trade agreement. For the euro, this is a negative signal. The rally in the gold market, which is currently trading at an eight-year high, will support the European currency, due to the direct correlation of the two instruments.

EURUSD recommendation: flat 1.1225 -1.1300

Forex forecast GBPUSD today 06/25/2020

In the afternoon, the United States will publish statistics on durable goods orders, where investors can get a pleasant surprise, as income growth (measures of support for the population by the US Treasury) will positively affect the costs of Americans. At the same time, I do not expect a strong strengthening of the dollar, since the trend towards lower interest rates on dollar loans remains on the interbank lending market in New York and London. I note that the Federal Reserve has not conducted RPEO auctions over the past four days due to the lack of applications from commercial banks. Bankers have a lot of dollar liquidity, which will negatively affect the exchange rate of the American currency.

GBPUSD recommendation: flat 1.2380 -1.2450
Forex forecast USDJPY today 06/25/2020

The positive dynamics of the debt market indicates an increase in the quotes of the USDJPY currency pair. The yield spread of 10-year US and Japanese government bonds shows an increase this week, which will support the quotes of this currency pair, due to the direct correlation of these instruments. On the other hand, the US stock market shows a correction after the rapid growth of shares of IT companies included in the NASDAQ Composite Index, which in turn can cause USDJPY sales, since the Japanese yen is always in good demand during periods of correction in the stock markets.

USDJPY recommendation: flat 106.55 -107.40
FreshForex analytics