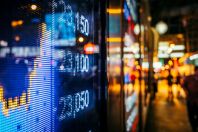 Events today:
15.30 Moscow time. USA: May Consumer Price Index.
17.30 Moscow time. USA: Department of Energy Crude Oil Reserves Data for June.
21.00 Moscow time. USA: FOMC's decision on the basic interest rate.

Euro dollar forecast EURUSD forecast 06/10/2020

Today will be rich in important macroeconomic statistics from the United States. First we get inflation data. This report will be published in May, at a time when many states were quarantined, and oil prices traded at low levels for the first half of the month. Against this background, today we can expect the release of data at the level of median forecasts, which implies a symbolic increase in consumer prices. For the dollar, this is a negative signal. Next, a release will be published on the reserves of black gold in US vaults, where we can expect a decrease in stocks. This report will show statistics for the first week of June, when production declined, and some states abolished hard quarantine, which led to an increase in demand for petroleum products. For the dollar, this is a negative signal, because with the growth of oil quotes, a depreciation of the American currency is observed. At the end of the trading day, the Fed will issue a verdict at the discount rate. According to the FED-30 futures, which is traded on the Chicago SME exchange, the probability of a rate change today is a symbolic 10%. Moreover, by the end of the year investors do not expect rate changes in the United States. For the dollar, this is also negative.

EURUSD recommendation: Buy 1.1341 / 1.1325 and take profit 1.1390
Pound dollar forex forecast GBPUSD today 06/10/2020

High demand for "risky assets" will positively affect the value of the pound. Investors are increasing long positions in the stock markets, commodity market and the market for highly profitable currencies. The soft monetary policy of the US Federal Reserve forces investment funds and banks to buy risky assets, since the yield on US government bonds is below 1%. Tonight, the Federal Reserve will confirm its intention to maintain low interest rates for a long period of time, as the US economy will need several blocks to recover from quarantine. For "risky assets" this is a good signal.

GBPUSD recommendation: Buy 1.2730 / 1.2705 and take profit 1.2800
USDJPY forecast today 10.06.2020

Today is a moderately negative background. Firstly, inflation data in the States for May will indicate a fall in consumer prices, which will negatively affect the value of the dollar. Low inflation forces the Federal Reserve to keep the discount rate at 0.1%. Officially, the rate is in the range of 0-0.25%, however, transactions at repo auctions take place only at the rate of 0.1%, that is, the rate is shifted to the lower limit of the range. Low rates force investors to move from the dollar to other assets, in search of higher returns on their capital. Secondly, in the interbank lending market in London, the three-month Libor rate, which is the benchmark for bankers, updated the four-year low, which is also a negative signal for the US currency. I'll note that you should not count on strong sales in this currency pair,

USDJPY recommendation: Sell 107.86 / 108.10 and take profit 107.11
FreshForex analytics