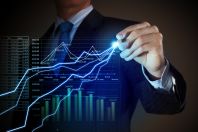 Events today:
14.45 Moscow time Eurozone: Publication of ECB Decision on Core Interest Rate

Forex forecast EURUSD today 06/04/2020

The ECB in the afternoon will announce its verdict on monetary policy. Investors do not expect a change in the interest rate, which is now at zero, while everyone expects an increase in the quantitative easing program. For the euro, this is a negative signal, since an increase in the money supply leads to a depreciation of the currency. In the interbank market in London, there is a drop in interest rates on loans in euros and dollars, but on loans in the European currency, rates are falling more, which is also negative for buyers of the euro. Euro quotes have been growing for the last seven days in a row, and a technical correction has matured. The ECB meeting is a great reason for the correction!

EURUSD recommendation: Sell 1.1235 / 1.1260 and take profit 1.1191

GBPUSD forecast today 06/04/2020

Today, a mixed background is forming. On the one hand, we can expect a drop in quotations, against the backdrop of negative dynamics in the debt market, where the yield on 10-year UK government bonds is growing in relation to its counterparts from the USA and Germany. On the other hand, a high demand for "risky assets" can provide good support to the pound, as the British currency correlates well with these assets. This week, investors are actively buying up energy, industrial metals, stocks, and highly profitable currencies, as they expect the global economy to recover amid lifting the quarantine restriction caused by the COVID-19 pandemic.
GBPUSD recommendation: flat 1.2505 -1.2595
Forex forecast USDJPY today 06/04/2020

Bullish rally in the US stock market will have a positive impact on the USDJPY currency pair, since historically a direct correlation has been observed between the two instruments. It arose in the late 1990s, when the Central Bank of Japan lowered the key rate to 0%, which was significantly lower than in the United States, Europe and Britain. Against this background, the Japanese yen quickly turned into a funding currency and has since been actively used by investment funds to speculate on equity markets. US President Donald Trump plans this week to meet with his advisers to discuss a new package of measures to support the economy, writes The Wall Street Journal, citing informed sources. Trump wants the size of the package to be about one trillion dollars. The American president and his advisers continue to promote such measures, as the provision of vacation payroll tax, which is opposed by lawmakers from both parties, and a reduction in capital gains tax. The White House continues to rely on a V-shaped economic recovery, in which growth will begin this summer and accelerate next year.

USDJPY recommendation: Buy 108.95 / 108.80 and take profit 109.30
FreshForex analytics