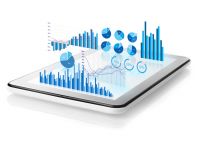 The forecast of the euro against the dollar EURUSD today 05.21.2020

In the first half of trading, traders should pay attention to statistics from Germany - Markit will publish a composite PMI index. Market participants should wait for the release of a positive report that will encourage players to open Buy positions. Germany is one of the first countries in the Eurozone, which began to gradually abolish quarantine caused by the COVID-19 pandemic. The concessions began as early as April 20, and against this background, growth in business activity can be expected. Bullish rally in the commodity market will provide additional support to the European currency, since historically the euro has correlated with gold and oil prices.

EURUSD recommendation: Buy 1.0947 / 1.0930 and take profit 1.1010

GBPUSD pair forex forecast 05/21/2020

In April, inflation in Britain amounted to only 0.8%, and the Bank of England allows consumer prices to go deflation for several months. Deflation is a terrible "economic disease"! In the debt market, the yield of British government bonds with maturities of up to three years is now in the negative area. In such periods, it will be difficult for the pound to show stable growth. At the same time, one should not count on strong sales of the British currency either, since the inflow of capital into "risky assets" will support the pound. Investors are now actively buying industrial metals, stocks, energy.

GBPUSD recommendation: flat 1.2150 -1.2240
Forex pair USDJPY forecast today 05.21.2020

Rally in the stock markets will positively affect the quotes of this currency pair. Investors are optimistic about the growth prospects of the global economy. Now the market has such expectations that the quarantines caused by the COVID-19 pandemic in many economies of the world will be canceled in the next two months, after which rapid growth will begin against the backdrop of the "low base" effect. Central banks continue to actively print money, which allows investors to calmly buy shares around the world. The classic intermarket gold / copper ratio is showing a decline, which confirms the presence of optimism in the ranks of investors. The VIX "fear" index closed the day near a two-month low, which also confirms the presence of an uptrend in the stock market.

USDJPY recommendation: Buy 107.55 / 107.37 and take profit 107.95
FreshForex analytics