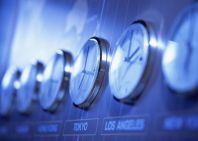 Forex forecast EURUSD today 04/28/2020

Tomorrow will be the main event of the week - a meeting of the US Federal Reserve. Against this background, investors will not rush to open positions of forex players waiting for a quiet trade during the day. Traders, small euro corrections in the area of ​​1.0800 should be used to open Buy positions. Firstly, European leaders are beginning to openly say that the peak of the COVID-19 epidemic in Europe has passed and in May, countries will begin to gradually remove restrictions on the population and business. Europe will quarantine earlier than the United States and this is a positive factor for the euro in the short term. Secondly, the negative tendency for the American currency remains on the interbank lending market, since interest rates on loans in dollars are reduced.

EURUSD recommendation: Buy 1.0800 / 1.0780 and take profit 1.0850

Pound dollar forecast GBPUSD today 04/28/2020 /

Today, a moderately negative signal is forming for the pound. In the debt market, there is a decrease in the yield of 10-year UK government bonds in relation to its counterparts from the United States and Germany. Investors are still not very optimistic about British assets, as the UK economy suffers from COVID-19 and BREXIT. By coincidence, this year will be the worst for foggy Albion. It is worth noting that one should not count on strong sales of the pound, since investors are buying back drawdowns amid falling rates on dollar loans on interbank markets in New York and London.

GBPUSD recommendation: flat 1.2400 - 1.2460
Dollar yen forex forecast USDJPY today 04/28/2020

The Bank of Japan has joined its counterparts from the Federal Reserve and, starting today, is starting to buy back corporate bonds in the amount of 20 trillion yen ($ 186.5 billion). The justification is the same as in the USA - this measure is necessary to ensure the smooth functioning of the credit market. For the yen, this is a negative signal, and for the US and Japanese stock markets, a positive signal in the medium term. I note that on Thursday, April 30, the US Ministry of Finance will hold auctions for the placement of government bonds in the amount of $ 314 billion, which is a fairly high volume and may cause capital outflows from equity markets. Until April 30, the pair USDJPY and the index # SP500 can demonstrate the growth of quotations.

USDJPY recommendation: Buy 107.10 / 106.85 and tak e profit 107.60
FreshForex analytics