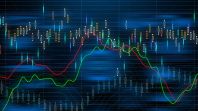 Forex forecast for EURUSD today 04/14/2020

Easter holidays in many countries of the world are over, and trade is returning to its previous course. At the very beginning of the European session, we can expect a decline in the euro quotes, because very often after the Easter weekend there is a correction from the trend that has been in recent days. Since we have a steady trend towards a weakening of the American currency (due to lower interest rates on dollar loans), I expect a slight correction down in the European currency. It is advisable to use this correction to open Buy positions, based on the growth of EURUSD quotes to the psychological level of 1.1000.

EURUSD recommendation: Buy 1.0928 / 1.0900 and take profit 1.1000

GBPUSD forecast today 04/14/2020

The British pound has excellent chances to show good growth in quotations. The pound will be supported by the positive dynamics of the commodity market. We are seeing a high demand for precious metals, industrial metals and energy. During such periods, investors try to reduce the share of American currency in their investment portfolios, since the dollar and goods have historically been inversely correlated. Against this background, the British pound may continue the uptrend, which began three weeks ago.

GBPUSD recommendations Ia : Buy 1.2540 / 1.2520, and take profit 1.2600
USDJPY forecast today, 04/14/2020

Bullish rally in the gold market will help to reduce the quotes of this currency pair, since historically there has been a correlation of the "yellow metal" and the Japanese yen. It is worth noting that in recent days the market has seen not only a strengthening of the yen against the dollar - the dollar is weakening in relation to almost all of its main competitors. Since today important macroeconomic statistics are not expected, the course of trading will again be determined by the dynamics of gold.

USDJPY recommendation: Sell 107.80 / 1 08.00 and take profit 107.30
LiteForex analytics