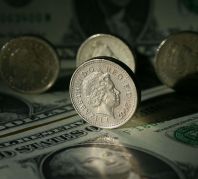 GBPUSD analytics based on round levels, price channels and modified wave analysis.
GBPUSD Technical Forecast Today

The general trend of GBPUSD is upward. The 1.2410 support level is holding back sellers. The downward (blue) design ended with the penetration of the inclined channel. A Bullish divergence has formed on the Awesome Oscillator indicator, and the Stochastic Oscillator indicator has shown a way out of the oversold zone. Breaking through the resistance level of 1.2522 will give the formation of an ascending wave structure within the ascending wave (C) of the H12 level.
For Traders GBPUSD Online

GBP / USD trading plan today:
For traders, the purchase of a pair of GBP / USD on breaking through the resistance level of 1.2520 (on the formation of the ascending structure).
Stop Loss - 1.2410.
Target levels - 1.2643; 1.2750
Grand Capital Analytics
Analytical reviews and comments on them reflect the subjective opinion of the authors and are not a recommendation for trading. Forex Special is not responsible for possible losses in case of using review materials.