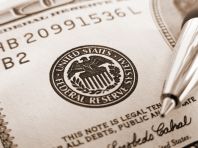 During the week, the Fed's balance sheet soared by $ 115 billion to $ 7.56 trillion, government securities on the balance sheet increased by $ 25 billion, and the volume of mortgage-backed securities soared by $ 100.1 billion. , i.e. this is a temporary story. But, one way or another, it led to the fact that banks have a record amount of funds in their accounts of $ 3.4 trillion.
True, this does not help government bonds, and their yield at new highs is 1.3% for UST10y and 2.1% for UST30y, even though the Fed bought back more than 40% of new government debt this week. While the growth in government debt yields is only partially translated into non-government dollar securities, the spreads on IG and EM have decreased slightly, a slight tension begins to arise in "junk" bonds and shares. Mortgage rates have so far reacted poorly to rising government bond yields and the spread between mortgage rates and UST10y has dropped to 1.5% - this is already below the median value over the past couple of decades (1.7%), but in recent weeks, mortgage rates have begun to rise. With the yield on ten-year government bonds rising to 1.5%, the pressure on corporate debt, stocks and mortgages is likely to intensify - this will be an actual tightening of policy. It is important,

J. Yellen expects to see progress on the Biden package in the next two weeks, and to finance infrastructure projects by raising taxes, but this topic will be on the agenda towards the end of the year. While everyone is waiting for a plan, and this is more a question of what size will be from $ 1.3 trillion to $ 1.9 trillion. Regarding inflation, J. Yellen repeated: "INFLATION IS A RISK, FED HAS TOOLS TO ADDRESS IT". But the majority bypasses the topic of what risks in the current situation these "tools" can carry for financial stability. The hottest discussions of inflation will be in the spring, when all factors (one-time and not so) will "play out" ...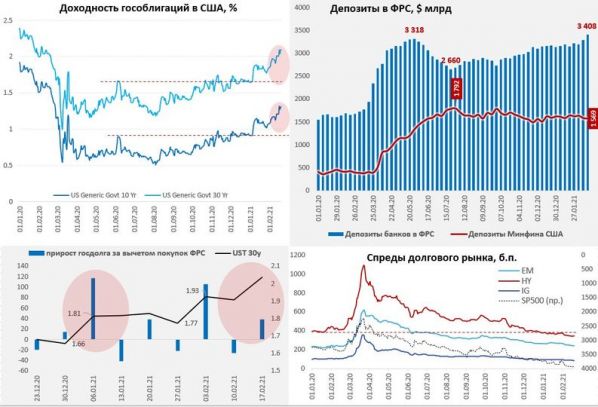 #economy # USA #QE # Fed #monetarypolicy # rate # budget