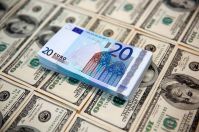 On Tuesday, June 23, trading on the euro once again ended in growth. Buyers raised the course to 1.1349. They fully recouped the losses of the previous week. At the end of the day, the euro rose against the US dollar by 0.42%, to 1.1307. Crosses with euros were all day on the side of buyers.
The euro jumped to a one-week high after positive economic data came out, as well as clarifications from White House trading adviser Peter Navarro regarding the US trade deal with China. He stated that it is still valid. Later, an adviser to the President of the United States, Larry Kudlow, spoke. He stated that the agreement with China remains unchanged. US President Donald Trump reassured investors via Twitter. He wrote in his account that the trade transaction is valid and hopes to continue to fulfill the terms of the agreement.
Scheduled statistics (GMT + 3):
At 17:30, the US Department of Energy will publish a report on crude oil reserves.
At 22:00, FOMC member James Bullard will give a speech.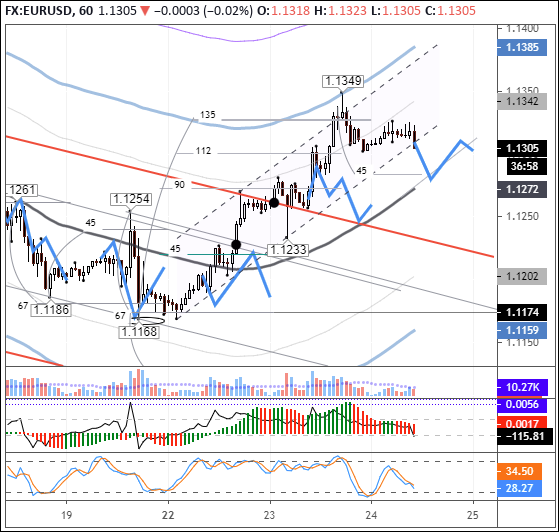 Current EURUSD situation:

Against a positive external background, the price jumped to the MA of the U3 line. The level test was held at 1.1349. They did not expect the price to rise to 1.1350 so quickly. The weekly target of EURUSD was achieved in two days.

MA lines look up. Line U3 is a strong resistance. Now, a downward correction is developing from a maximum of 1.1349. Given that the main crosses on the euro are traded in the "green" zone, we expect a price reduction only to the balance line of 1.1280.

EURUSD sellers are now breaking the trend line from a minimum of 1.1169. As soon as the price meets the balance line, you need to look at the price rebound and cross dynamics. If the EURUSD buyer remains active, then you can try to go long at the younger TFs.
EURUSD forecast Alpari