Statistics

---

Total online: 1

Guests: 1

Users: 0
---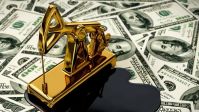 As expected, the euphoria in the hydrocarbon market faded away, provoking a corrective pullback. During the trading session on Thursday, WTI crude oil quotes fell 2.2% and closed the day at $ 60.27 per barrel. The decline continues on Friday. At the time of this writing, the cost of one barrel of oil is $ 59.83.
Earlier, oil was growing amid disruptions in production in Texas due to a sharp cold snap. For the sixth day in this state, record frosts have been observed, which have led to power outages and the shutdown of a number of oil refineries.
Views:
40
|
|
Date:
19.02.2021
|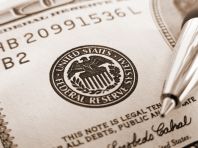 During the week, the Fed's balance sheet soared by $ 115 billion to $ 7.56 trillion, government securities on the balance sheet increased by $ 25 billion, and the volume of mortgage-backed securities soared by $ 100.1 billion. , i.e. this is a temporary story. But, one way or another, it led to the fact that banks have a record amount of funds in their accounts of $ 3.4 trillion.
Views:
35
|
|
Date:
19.02.2021
|
Search