Statistics

---

Total online: 1

Guests: 1

Users: 0
---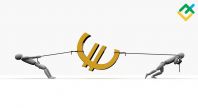 The reluctance of the market to respond to bad news is good news in itself. It would seem that the number of COVID-19 infected per day in the United States rose to a record high, Senate sanctions against Chinese officials in response to Beijing's restriction of rights and freedoms in Hong Kong, as well as disappointing statistics on unemployment benefits should have dropped the S&P 500 below 3,000 , and EUR / USD - at least to support at 1.117. Moreover, in April, international trade dipped by 12.1%, which was the largest decline since the start of accounting, and Reuters experts believe that the global economy has worsened. To the surprise of skeptics, US stocks rose, and the main currency pair managed to stay above the base of the 12th figure. The euro smoker is alive!
Views:
21
|
|
Date:
26.06.2020
|
Forex forecast and recommendations today 06/26/2020: EUR / USD - focus on Core PCE Price Index, GBP / USD - Pessimism of British retailers, USD / JPY - USDJPY and gold correlation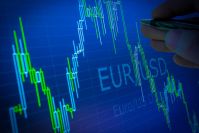 Events to watch out for today:
15.30 Moscow time USA: The main index of spending on personal consumption in May.

Forex EURUSD forecast today 06.26.2020

The European currency can please traders with the growth of quotes today. The day before, a series of interesting statements were made by the ECB. Firstly, he defended the purchase of assets before the German Constitutional Court, claiming that enough evidence had been gathered to confirm that the purchase of state. Bonding is the best way to revitalize the eurozone economy and support inflation. Secondly, the regulator announced the launch of a repo program for central banks outside the eurozone, which need a European currency. This program will be valid for twelve months. The ECB is ready to shoulder in difficult times and this is a good signal for the investment community. Since the opening of American trading, interesting statistics from the United States on personal consumption spending will be published. The main index of expenditures on personal consumption (Core PCE Price Index) is an inflationary indicator that the Fed takes into account in the process of making decisions on monetary policy. Investors expect a decrease in the indicator against the backdrop of the COVID-19 pandemic, which will negatively affect the value of the dollar.

EURUSD recommendation: Buy 1.1210 / 1.1189 and take profit 1.1262
Views:
15
|
|
Date:
26.06.2020
|
Search