Statistics

---

Total online: 1

Guests: 1

Users: 0
---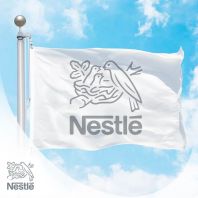 How to earn money for investors on Nestle shares? Trading investment ideas 06/08/2020 shares of Nestle SA (SIX)
Nestle SA Stock Analysis (SIX) #NESN

Nestle SA (SIX) is trading in the support level range of 101.67. A Bullish divergence forms on the Awesome Oscillator indicator, and the Stochastic Oscillator indicator signals oversold. For stock purchases, Nestle needs to complete the top-down design by breaking through an inclined channel.
Views:
28
|
|
Date:
08.06.2020
|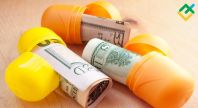 A quick recovery in the labor market signals the shortest recession in US history

Recessions end when the economy begins to grow. Judging by the fastest monthly increase in employment in May (+ 2.5 million) since the end of World War II, the current recession will be the deepest and shortest since the 1930s. Contrary to the gloomy forecast of unemployment rising to 20%, in fact, the indicator fell from 14.7% to 13.3%, which allowed the US stock indices to jump 3%, and the bulls to EUR / USD to take profits. When everyone is buying, there is a great opportunity to sell. The implementation of this principle, optimism about the faster growth of US GDP compared to the global counterpart, and the increase in the yield of treasuries have left the US dollar a shoulder.
Views:
25
|
|
Date:
08.06.2020
|
Search