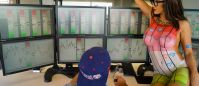 Events today:
15.30 Moscow time. USA: Change in the number of people employed in the non-agricultural sector in May.

Forex forecast EURUSD for today 06/05/2020

Today, two factors can be distinguished that will affect the course of trading. Firstly, the dynamics of the interbank lending market in London indicates the continuation of the uptrend in this currency pair. The benchmark three-month Libor rate has been at a low since November 2015, and the downtrend is only gaining momentum. This process logically fits into the downtrend on the USDX dollar basket index, where on June 1 it successfully overcame a strong support level of 98.34. The next level is located at 94.61. In terms of EURUSD, this is the level of 1.1550. Secondly, on the eve of the ECB announced an increase in the incentive program by 600 billion euros, with consensus market forecasts of 500 billion euros. The total repurchase of assets will be 1.35 trillion euros, coupons on bonds will be reinvested, thus, incentives will exceed the indicated amount. The completion of the program is scheduled for late 2022. For the euro, this is a negative signal, since the expansion of the program turned out to be more than the market initially expected. Today's report on employment in the US non-agricultural sector, in my opinion, will not cause a strong market reaction. The consensus forecast of economists at investment banks with Wall Street suggests a decrease in employment by 8 million people. Publication of negative data will not particularly upset anyone, since all investors understand that now, on June 5, it is too early to expect employment growth. The negative report is largely taken into account by market participants. What do we have in the dry residue? There are identical negative factors for the euro and the dollar. What to do in this case? In my opinion, it's now advisable to take a wait and see position on the main currency pair, you can buy the DAX30 German Stock Index. Why? An increase in the ECB's stimulus program is negative for the euro, while positive for the stock market.

EURUSD recommendation: flat 1.1325 -1.1400