Forex forecast and recommendations today 06/04/2020: EUR / USD - ECB meeting is an excellent reason for correction !, GBP / USD - Conflicting factors, USD / JPY - yen funding currency No. 1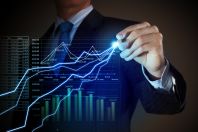 Events today:
14.45 Moscow time Eurozone: Publication of ECB Decision on Core Interest Rate

Forex forecast EURUSD today 06/04/2020

The ECB in the afternoon will announce its verdict on monetary policy. Investors do not expect a change in the interest rate, which is now at zero, while everyone expects an increase in the quantitative easing program. For the euro, this is a negative signal, since an increase in the money supply leads to a depreciation of the currency. In the interbank market in London, there is a drop in interest rates on loans in euros and dollars, but on loans in the European currency, rates are falling more, which is also negative for buyers of the euro. Euro quotes have been growing for the last seven days in a row, and a technical correction has matured. The ECB meeting is a great reason for the correction!

EURUSD recommendation: Sell 1.1235 / 1.1260 and take profit 1.1191