Statistics

---

Total online: 1

Guests: 1

Users: 0
---
The world economy is cyclical. And if during the expansion or reduction of GDP US dollar allows other currencies of competitors to take the initiative, that during the recession pulls the blanket over himself. Blame the importance of the US economy and that a colossal role of greenbacks in international payments, foreign exchange reserves, the volume of trading on the Forex and in cross-border lending. In times of global downturns investors forget about the impact of European macroeconomic data on the euro, on the impact of monetary policy the Bank of Japan on the yen, about the pressure of political risk on the British Pound. Their eyes are turned to the single currency. US dollar.
Views:
42
|
|
Date:
01.04.2020
|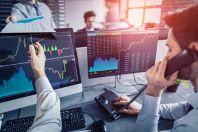 US currency index today is actively trying to recover. C Opening Day Index USD (DXY) gained 0.4% and continued to be quoted at 99.40, maintaining the potential for movement above 100.00.
Views:
36
|
|
Date:
01.04.2020
|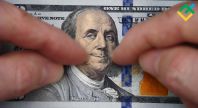 Coronavirus forced Washington to step on the throat of the slogan "America First!" The Fed announced the creation of a new financial mechanism, which will allow foreign central banks to obtain dollars for temporary use in exchange for their existing in the hands of US Treasury bonds; and Donald Trump intends to report on the 90-day deferral of import tariffs. He still assures Americans that China pays a fee, but in a collective letter to more than 100 CEOs of major US corporations asserted that the use of trade barriers in a pandemic worsens recession and reduces employment.
Views:
39
|
|
Date:
01.04.2020
|
Search